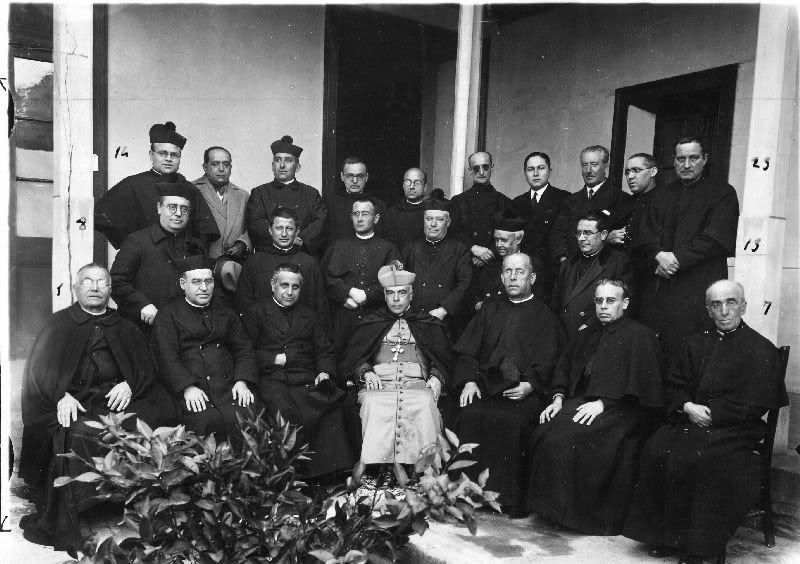 1932 Santiago, Chile
4 Responses to "1932 Santiago, Chile"
Not a cardinal, but a Chilean bishop. At the time of this picture (1932), Chile had no cardinals.

You busted me Pancho! Really, I couldn't tell with the B/W.

You can tell that the prelate is not a cardinal by the pom-pom on his biretta. A cardinal's biretta has a twisted knot instead. Knowing this will help when you have only a black and white photo and want to know who is and is not a cardinal, assuming that the prelate's biretta is visible.

If the prelate shown is the ordinary for Santiago, it would be Archbishop José Horacio Campillo Infante, given the date shown. His successor, José María Caro Rodríguez, was the first Santiago prelate made cardinal (on February 18, 1946). See http://www.catholic-hierarchy.org/diocese/ dsacl.html for more details, thanks to David Cheney's enormous research.